If you wish to follow our ponies we recommend you follow our profile on
facebook
.
This site lists older news.
For recent news click here
.
March 26 2019:
Our yearling filly Jessica has moved to her new home today. She is pictured here at 10½ months old. Jessica is the first foal sired by Minty, and we are so happy with her quality and development. Jessica remains in Denmark and there is a good chance we will see her at shows in the future. We look forward to following her.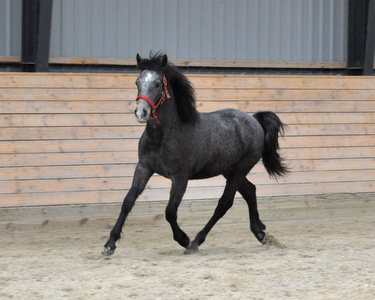 March 2:
Today we went to the M&M wintershow to give two of our yearlings some experience. As expected our colt Apollon caused quite a stir outside the ring with his unusual color. I do not believe a non-grey roan Connemara has been presented for a show in Denmark for ages. In the ring he did very well, placing 3rd in the big mixed M&M breeds yearling colt class. He was the only Connemara in the class. Apollon was selected for the junior championship ring where he was 3rd among the Connemaras. Our filly Amber had somehow managed to injure her hock, which prevented her from showing her fantastic movement fully and obviously affected her result. The judge thought she was lovely otherwise. Both yearlings behaved well and they loaded and travelled super.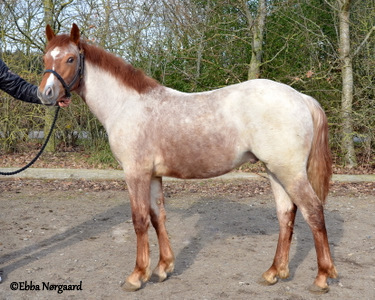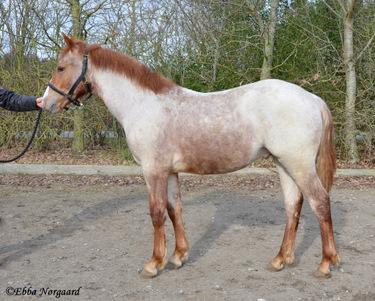 February 9:
Moonlight has moved to his new home. He will continue his training as a showjumper. We look forward to following him!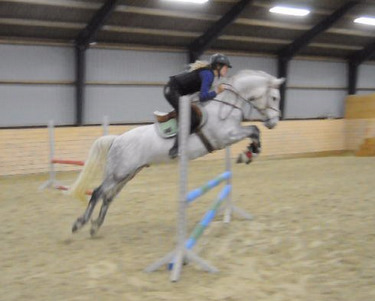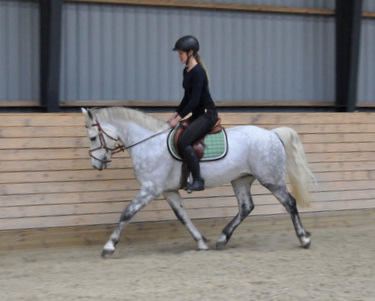 December 20:
Our darling Roxy has now been ridden for 2 months. She is super sweet and very easy to work with. Roxy has just moved to her new home where she is certain to become totally spoilt. Let's just say there is an 8 year old girl with a book on homemade treats. Roxy fully deserves such a home and we look forward to following her!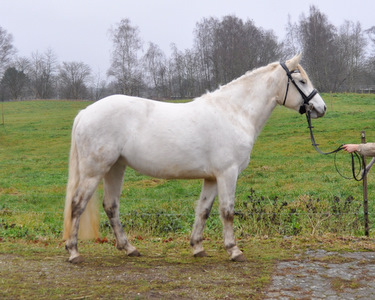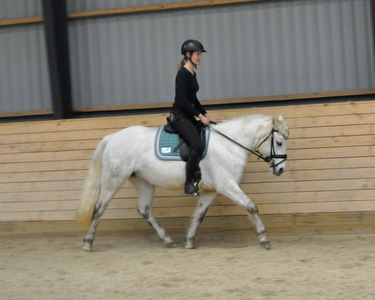 November 2:
Silver was absolutely amazing at the Hubertus hunt! He jumped perfectly. This big annual event marks the end of the season. There are up to 30.000 spectators. This was Silver's 7th time and my 12th. As always Danish hunting has no actual hunting and we have no hounds. This is basically one big parade. The photo was taken by Emilie Haut.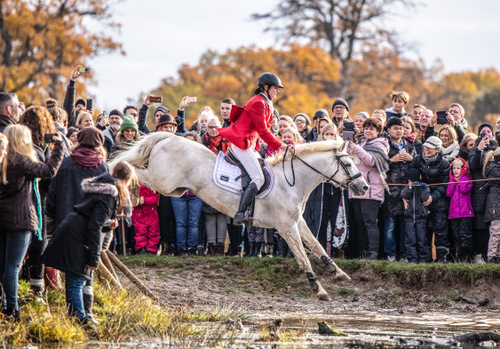 September 22:
Silver finishes the eventing season placing 3rd in the regional championship!!! That would be the championship for big horses. In the open class we finished 9th out of 22. This competition had 3 of our ponies out eventing! Megan, my own Silver, and Cassini. All got super results. Both Silver and Cassini jumped double clear and Megan was clear in the showjumping. This was only Cassini's second time eventing. I am so happy our ponies are finding their way to eventing with their new families. It makes everything so much more fun!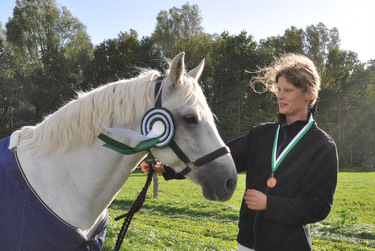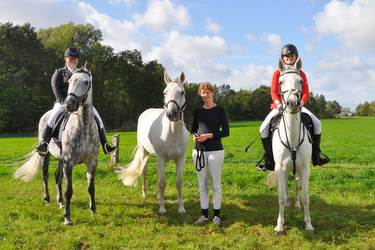 August 12:
Silver jumps another double clear in a challenging CNC100 class!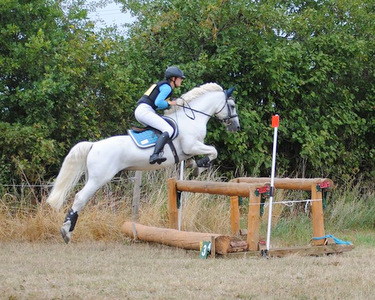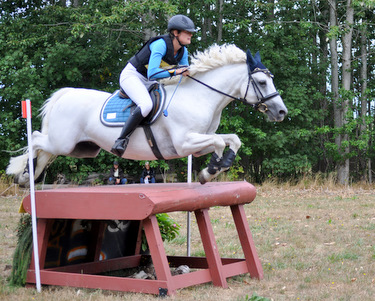 July 18:
Our last foal is here and wow has it been worth the wait! Daphne broke her string of 5 fillies in a row and produced a dun colt. He is pictured here at 12 hours old and has been named Springers Gold Dust. The sire is Atlantis.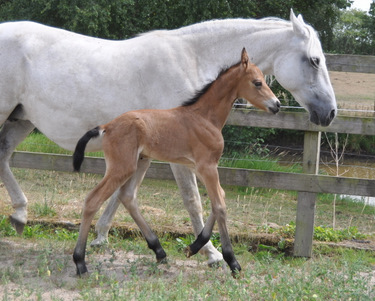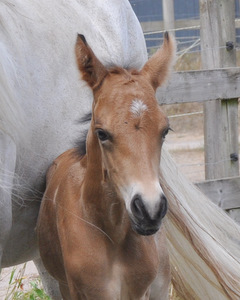 July 7:
Silver was amazing eventing today! We competed in CNC100. We scored 69% in dressage, a new high score for us. He then jumped double clear with a few time penalties XC. The XC course was almost 3 km and by far the longest Silver has ever done. He was just amazing! We finished on a score of 37.8 in the best half of the class. Silver is now a Grade B eventer (for big horses) and qualified for 1*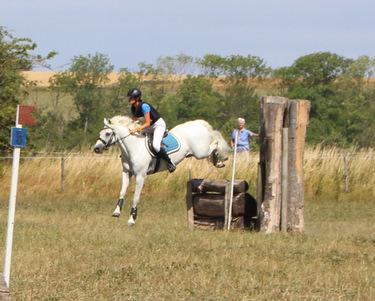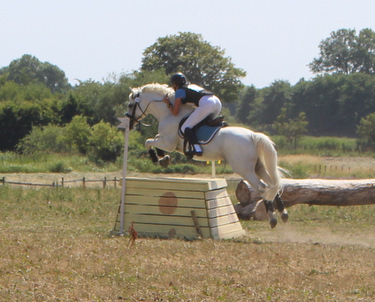 May 30:
Callisto has moved to his new home in Norway. He will be ridden by an 11 year old boy. We look forward to following them in the future!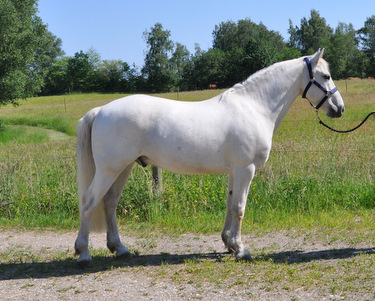 May 19-26:
What a crazy week it has been! 3 foals born from mares with due dates spanning 5 weeks. Misty had her foal first. It is a beautiful colt! That makes 4/4 colts for Misty. He is just 6 hours old in these photos. We hope this little fellow will be as successful as his brothers. He is a full brother to our BEC class 1 stallion Minty and looks very much alike. Sire is Springers Golden Atlantis, the dam is Springers Poetic Mist by Poetic Justice.
Two days later Vanessa had her foal. We had been waiting for 359 days when she had a huge strawberry roan colt! The sire is Rohan.
Friday night I was braiding Silver to go eventing in the morning and Savannah decided to have her foal right next to us. First foal from this super athletic mare and it's a filly! The sire is Rohan.
Of to go eventing after a few hours sleep. Silver jumped a clear XC with just a few time penalties in CNC100. A lovely finish to a busy week!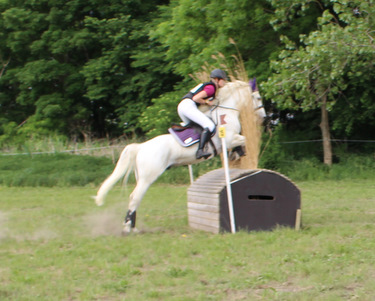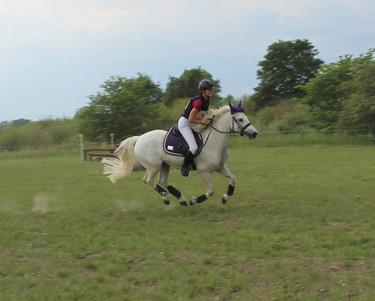 30. april:
Eventing season is back!! We went straight for a CNC100 class (against big horses) and Silver loved it! We got our best dressage score at this level with 68%. One rail down on the very last fence in the showjumping. He took an extra look at the water fence in XC but was flying over all the big tables and the massive corner with a good time. Silver is still gaining experience at this level and I am so happy with his performance!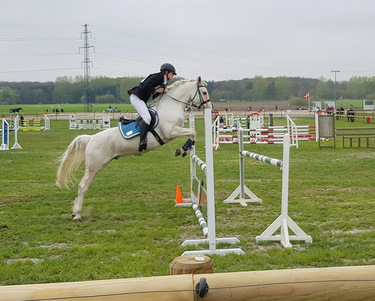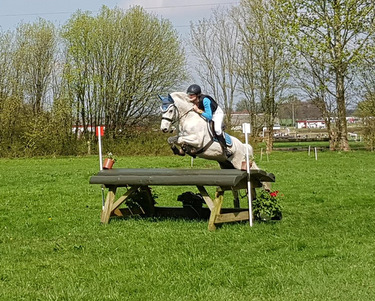 April 14-17:
It has been a few crazy days with 3 foals born in just over 3 days! First up was a beautiful filly. The dam is Springers Just Lovely (Hesselbjerggård Justice / Frederiksminde Hazy Marvel) and the sire is Springers Golden Mint (Springers Golden Atlantis / Poetic Justice). This is the first foal sired by Minty. She should have fantastic movement and certainly looks promising. We are very excited to see how she developes. Her name is Springers Jessica.
Dakina was next and had a small chestnut colt without a single white hair. He will go grey though. The sire is Springers Poetic Rohan (Poetic Justice) and the dam is Springers Dakina (Clifden de L'Aulne). He should make a great performance pony in the future! His name is Springers Dragonfire.
Third up was Calibra. She has been jaloux since we got our first foal more than 2 weeks ago. She had a huge colt sired by Springers Hazy Avalon (Hazy Dawn). The dam is Springers Calibra (Lofty Malachy (by Dexter Leam Pondi)). A foal where focus is on type, temperament and jumping ability. His name is Springers Casanova.
8 April:
100. That's the number of hunts I have ridden with my ponies. With only 12-14 options per year this has taken me exactely 17 years to achieve! There was a 5 year break in the middle. I am not sure anyone has done this before as people usually move on to big horses. I didn't. Horses and ponies jump he same fences making it much more difficult (and fun) to ride a pony. We don't have hounds. Danish "hunting" is galloping, jumping and having fun in different beautiful locations. A bit of quick math says I have now ridden approximately 1200 km and jumped 3000 fences! Out of the 100 hunts 99 were ridden on four different Connemaras. By far the most has my current pony Silver with 60+ over 6 years. Second most is Spokojna with 21 hunts. Spokojna is also the dam of Silver. The remaining are shared between my mares Madonna and Daphne. The 3 mares retired as broodmares and are still with us, now aged 27, 26 and 18. Connemaras are just amazing!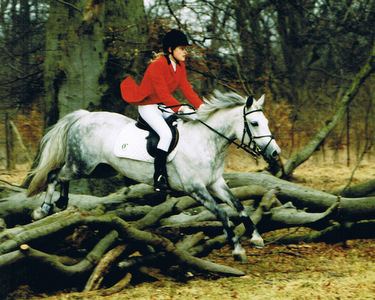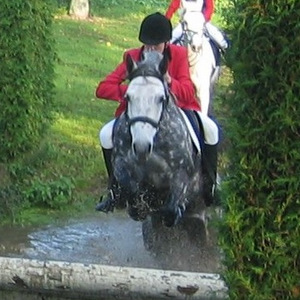 Spokojna (2001) and Daphne (2006)
31 March:
Our first foal is here! Charleen (Dexter Leam Pondi) had a lovely colt last night. He is 12 hours old in these pictures. Sire is Springers Poetic Rohan (Poetic Justice). There should be some jumping in his future! He is palomino going grey but also very likely to be homozygous roan.
25 March:
Silver had a party at the Kalundborg Winter Show arena eventing. This event had to be postponed 4 weeks due to the weather. As Silver is currently more winter fit than eventing fit we did the 90 cm class. It would appear that Silver misses eventing season as much as I do! We jumped double clear within the time in both phases and finished 4th out of 16. We are already looking forward to this event next year!
21 March:

Rocan has moved to his new home. There was a lot of interest in this quality overheight gelding. He has been amazing to train!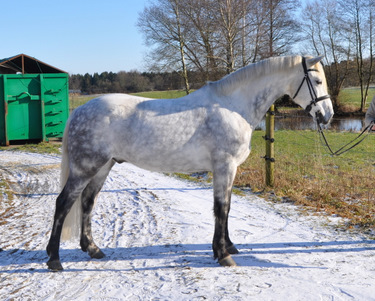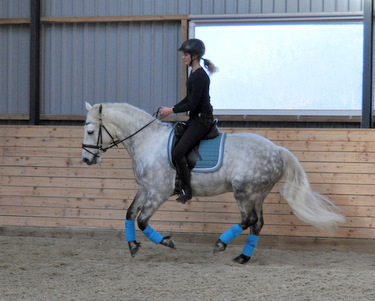 2 March:

Our wonderful mare Springers Just Believe has moved to her new home. She will be exploring the art of academic riding.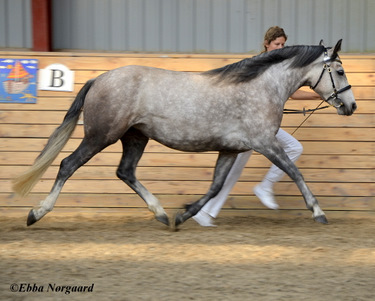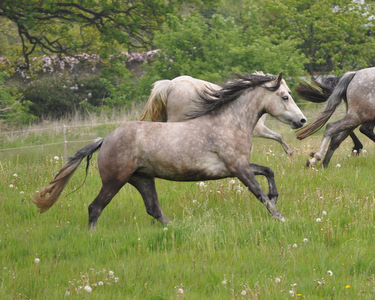 26 January:

Two clear rounds in 80 cm for Callisto today! We met Springers Megan, who also jumped two clear rounds! Megan is one of the few partbreds we have had. Megan was sold in 2015 and is a true all-rounder who competes in just about any discipline: jumping, dressage, eventing, endurance, TREC....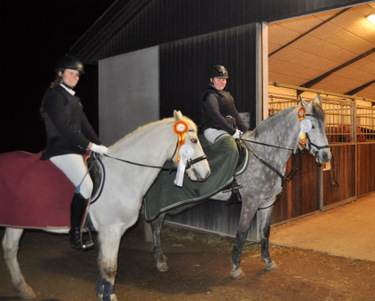 29 December:

Callisto went to his first show in years. Winner - 1/12 - in 70 cm and one down in the 80 cm class. He was a perfect gentleman.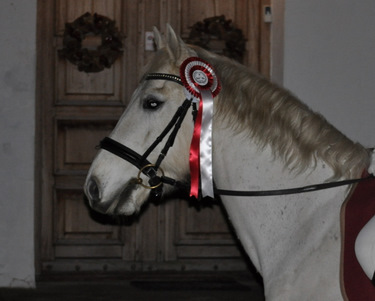 5 November:

Silver has completed his 6th hunting season with another amazing performance at the Hubertus hunt. As always Danish hunting includes no actual hunting, the name is historic only. This amazing photo was taken by Jimmy Leen Friis at a popular fence where it goes steeply downhill just after landing.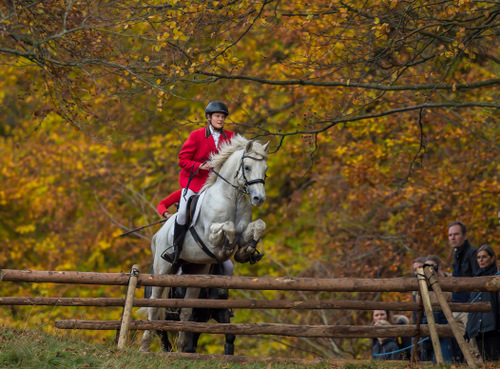 7 October: Mountain has left for his new home in Sweden. He has been a wonderful and incredibly talented pony to train. Mountain is going to the perfect performance home and will be competed in primarily showjumping in the future. He will be joining 2 year old Springers Las Vegas in his new home.

9 September: Mountain had his eventing debut in the rain today. He was beyond amazing and jumped double clear! We won both the showjumping and the XC which resulted in a victory with a massive lead in CNC70!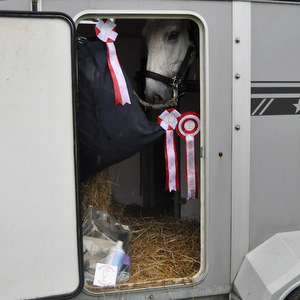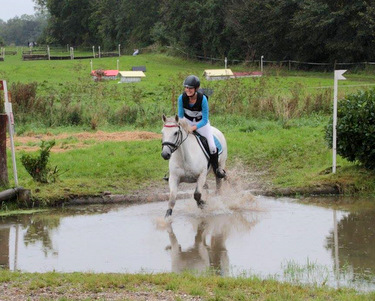 29 August: Dancer has moved to her new home in Sweden. We are very excited about this filly's future and look forward to following her!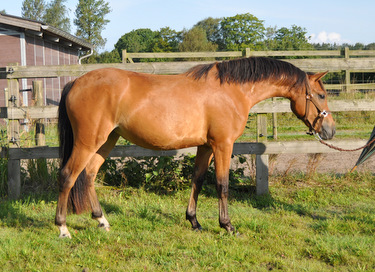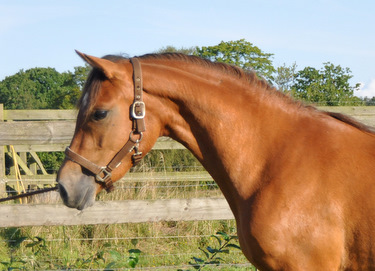 18 August: Genie has moved to her new home today. Genie is a very uncomplicated mare perfectly suited as a child's performance pony. We are looking forward to following her with her new family.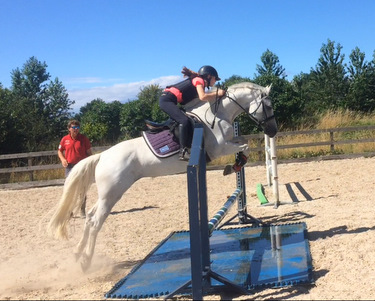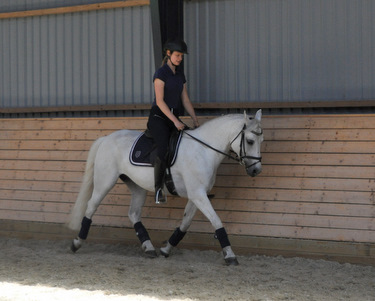 13 August: Cassini was sold to an 11 year old girl in December. They are now competing in jumping at regional level. Today they got a 2nd place in the regional championship for teams!



11 August:

Royan has moved to his new home. He now has his own 14 year old girl to attend to his every need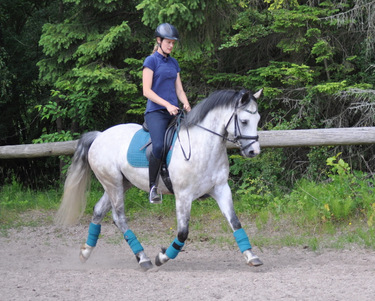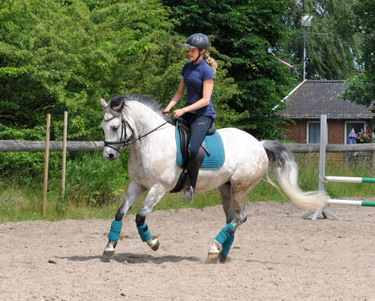 2 August: 5 year old Mountain has exceeded my high expectations yet again. Today he had his first try at the dressage classes LA1 and LA2. We got completely soaked during warmup but he still put on an amazing performance. 66,2% and 6th place out of 22 against big horses!

9 July: 5 year old Mountain went to his first jumping show today. We jumped two nice small classes, 60 and 70 cm, to ensure a positive experience. Mountain absolutely loved it and jumped double clear!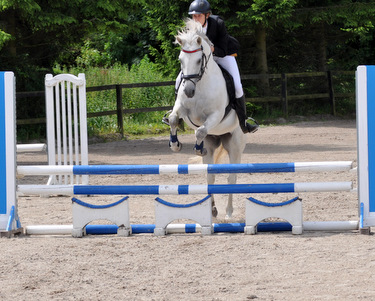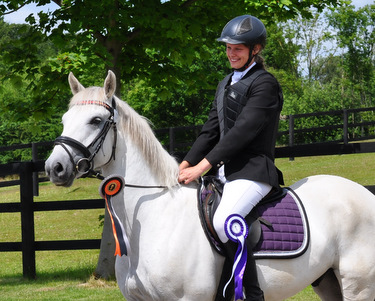 27 June: Greylight has moved to her new home. We wish her the best in the future.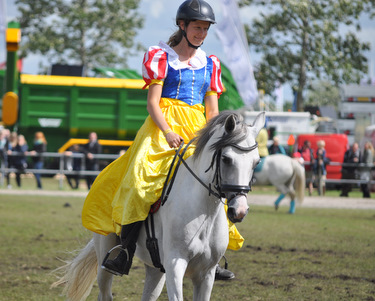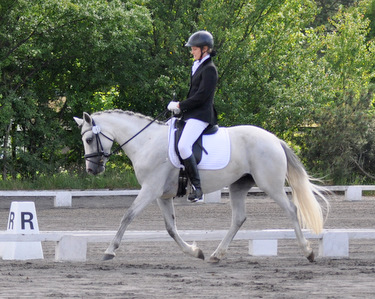 17-18 June: 5 year old Mountain had an absolutely fantastic weekend at 2 different dressage shows: 3 classes, 3 wins! All in novice classes against big horses. What an amazing pony!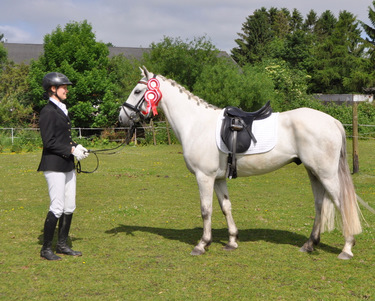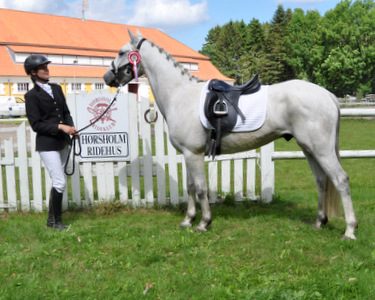 20 May: 5 year old Mountain proved yet again what a nice pony he is! He went to his first outdoor dressage competition and I had moved him up to the highest novice tests. We finished 5th out of 20 horses!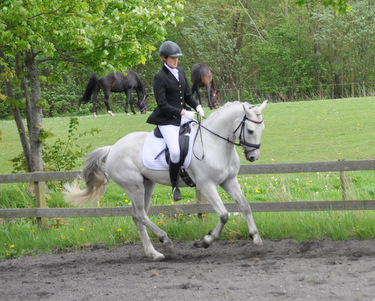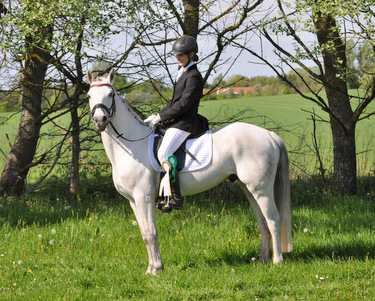 30 April:

Today Silver had his CNC100 eventing debute! He was a superstar, and proved that he is perfectly capable at this level. We are loking forward to the rest of the season!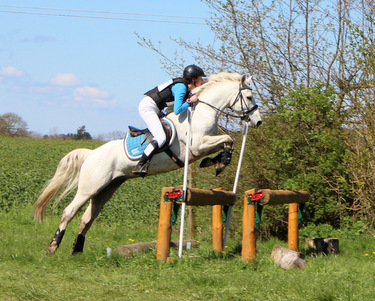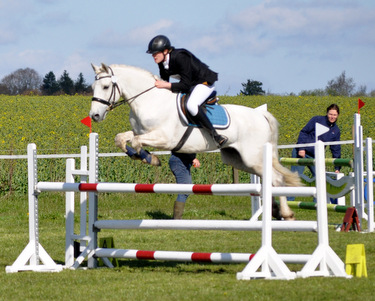 23 April:

5 year old Mountain went to his second dressage show today. He scored 67% in both his novice tests. He is increadibly easy to take to events even though this was only his second time away from home. He is already fully comftable standing alone in the trailer and waiting. A real Connemara!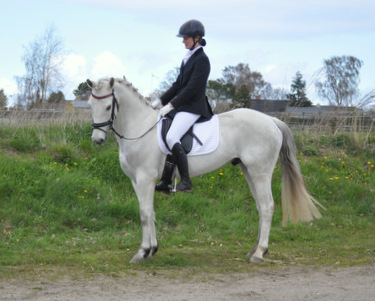 16 April:

Finally, eventing season has begun! Silver was a superstar! He jumped a nice double clear and finished on his dressage score in CNC90 against horses. We finished 10th out of 35, just outside the prizes in the most unfortunate way possible: identical score as the last placed rider but she was 3 seconds closer to the optimal time XC. This amazing photo was taken by Jimmy Leen Friis.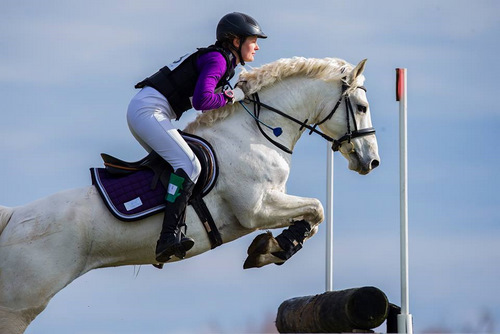 2 April:

5 year old Mountain went to his first dressage show today. It was his first time away from home. Despite of this he was incredibly easy. He scored almost 70% in his novice test and finished 5th out of 14, just outside the rosettes, against big horses! He has a bright future ahead!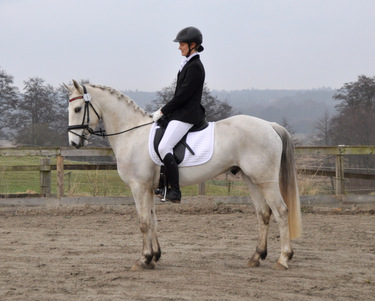 26 March:

Finally the winter is over and we are back in action! We started our season by riding as fox at the annual babyhunt. Silver did a great job and is ready for another year of fun! Thank you to mj-foto.dk for the photo.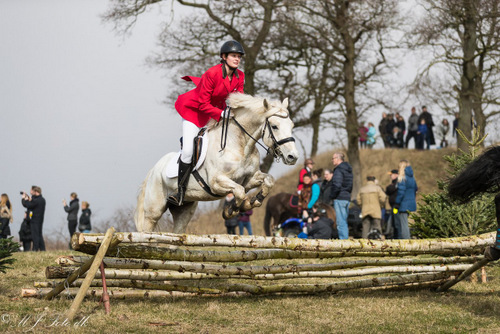 26 February:

Silver had his 100 cm debut in arena eventing. He was amazing and with a little more experience he will become unstoppable at this level. We jumped several fences which were used at the European Pony Championship 2016!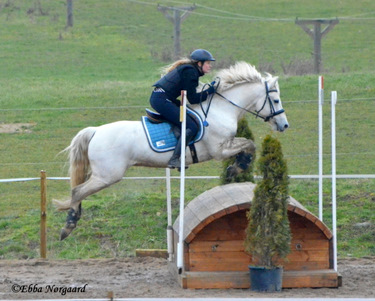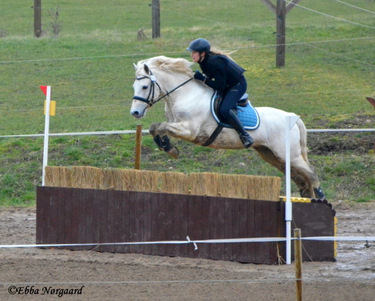 29 December:

We end this year with another of our ponies finding a super new home. The 140 cm jumping mare Cassini will now be competed by an 11 year old girl. We look forward to following them!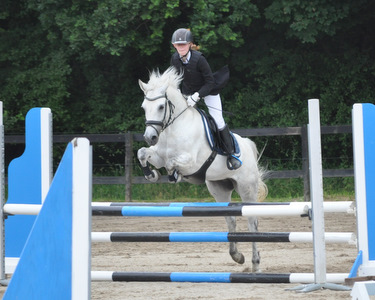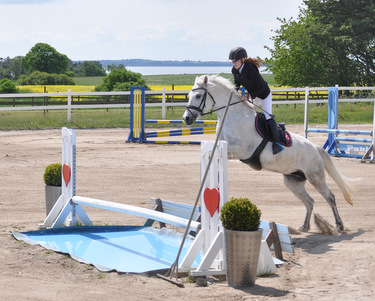 4 November:
Silver participated in the Hubertus hunt for the 5th time last sunday. This massive event marks the end of the hunting season and usually has 30.000+ spectators. Cold, wet, and windy weather reduced that number quite a bit this year, but not enough to make the event anything less than spectacular. Silver was amazing and eager to jump anything in his path. I had thought his performance last year was perfect, but somehow he managed to be even better this year! As always Danish 'hunting' includes no actual hunting and we have no hounds, just lots of fun jumping. Thank you to the wonderful spectators, cheering at us all the way and with many bringing their cameras and sharing the photos afterwards!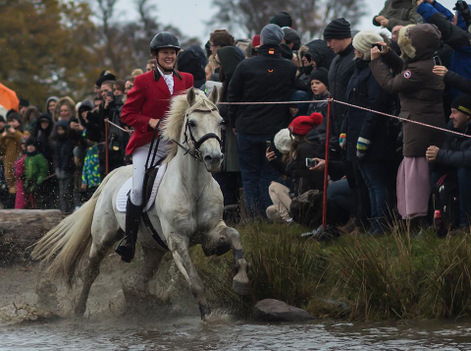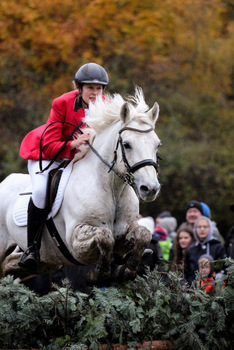 Photos from the Hubertus hunt by Jimmy Leen Friis and Katrine Hallund.
22 October:
The eventing season is over. Silver has done 2 brilliant CNC90 classes at the last two events and is therefore now qualified for CNC100 level! Now we have 6+ months to prepare for the next season. April can't come quickly enough!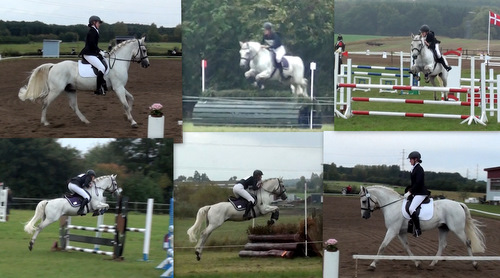 7 September:
Our beautiful Gazelle has moved to her new home today. She will be continuing her education in dressage. With her amazing movement she should do quite well. Gazelle was our last partbred, we now only have Connemaras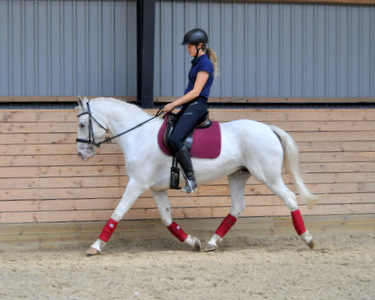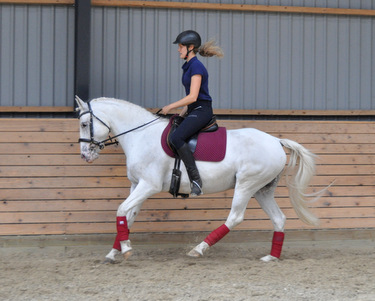 4 September:
Silver continues hunting this autumn. He is just perfect at it! As always Danish hunting includes no actual hunting and we have no hounds.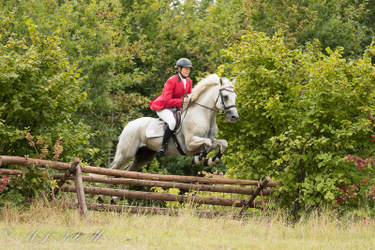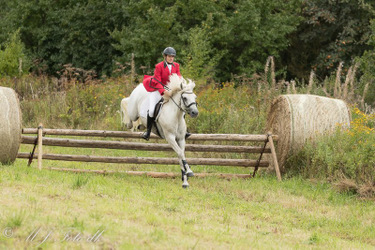 27 August:
Silver did his second eventing CNC80 class today proving once again that ponies are best. We finished 2nd out of 23 horses and won the stadium jumping too! 10th after dressage, a clear round and 6th after jumping. We then completed the very challenging XC course with only 0,8 time penalties (4th best XC!) moving us up to 2nd place. So unexpected!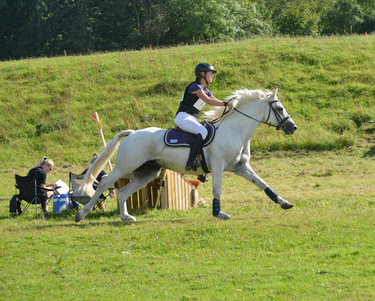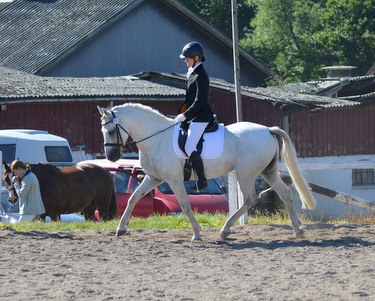 20 August:
Our beautiful Princess has moved to her new home. We are keeping two of her daugthers to keep this wonderful line at our stud.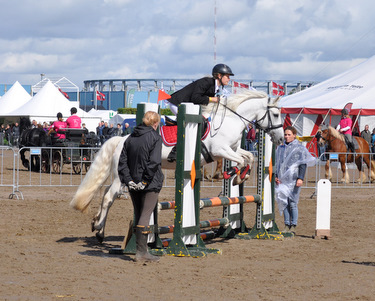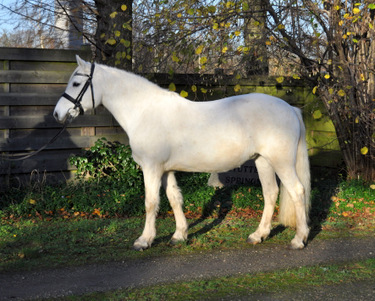 6 August:
We had an amazing weekend at Danish inspection and show with our two stallions both achieving class 1! Atlantis impressed the judges from the moment he entered the ring. His powerful jump earned him the dream grades of 10-10 for jumping! Those were 2 of only 3 10s given at the inspection. In total Atlantis was rewarded with a great inspection and a 9 for overall impression! In the show Atlantis was reserve champion stallion and qualified for the supreme championship ring. To top things off Atlantis' 3 year old son Springers Golden Mint also achieved class 1! Minty has been a remarkable colt since he was born with outstanding movement rarely seen in the breed. Last year he achieved record high scores from two Danish judges at a youngstock show. This weekend he achieved the impossible under two Irish judges by winning the 3 year old colt class and getting class 1. I believe he is the first BEC colt to do this! Photos by Ebba Nørgaard.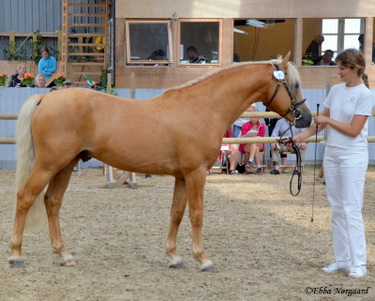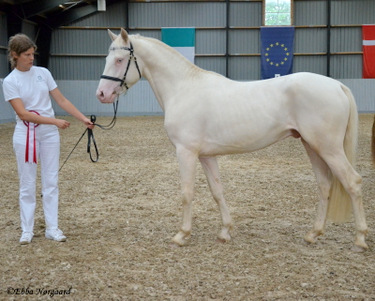 9 July:
We had an amazing day eventing! With the recent sale of Stormy I was in need of a new eventing pony and the obvious choice was to try Silver. He is highly experienced at hunting but has had difficulty coping with a competition environment and therefore hasn't done any normal competitions in years. I believed he had improved and it was time for a test run, so we entered a nice small CNC80 class at what was to be Silver's first eventing competition. It turns out that not only has Silver improved, he is a totally brilliant eventing pony! He did a nice dressage test and jumped two clear rounds to finish 3rd out of 15 horses on his dressage score! We were also the disciplin winners in both jumping and XC! Silver will definitely be eventing again soon and next time it will be at a higher level.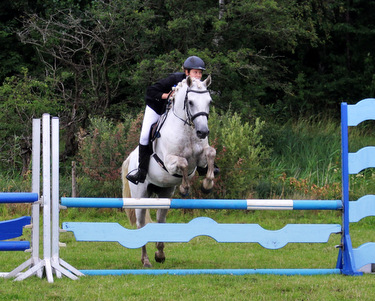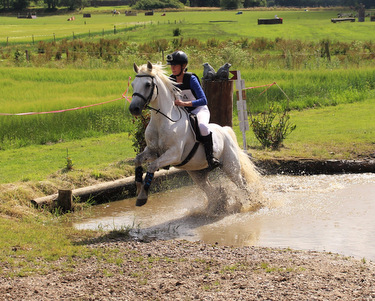 18 June:
We had an amazing day with the 140 cm ponies at a regional jumping competition! Both Genie and Cassini jumped double clear rounds in LB1* (75 cm) to finish in the ungrateful positions of 1st and 2nd unplaced! In the next class, LB2* (80 cm), Genie was the first in the class and jumped an amazing double clear with a great time. Cassini jumped a super round but just touched the wall knocking down a brick on the last fence of the main round. Genie placed 2nd in the class and fully enjoyed the lap of honor! I think she could get used to that :D This was Genie's first regional level competition and only her 4th show in total. What a wonderful beginning of her official jumping career!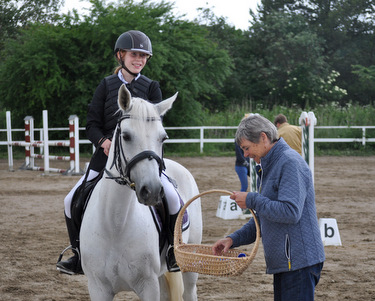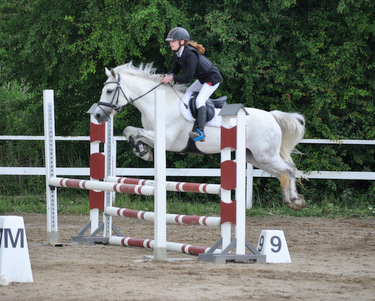 10 June:
Our incredibly talented eventing pony Springers Silent Storm has been sold. He is currently travelling to his new home in USA where two young girls are waiting for him. It is no secret that Stormy has been my favorite for the almost 2 years I have been riding him. He has been absolutely wonderful and will be greatly missed.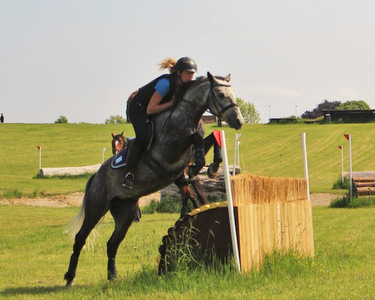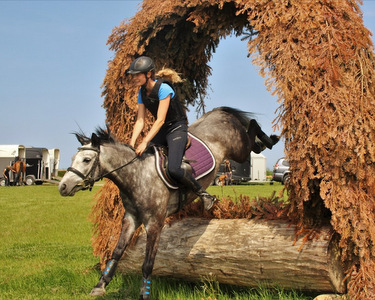 9 June:
Silver at the new annual arena eveting which was open for ponies for the first time. He did great! Photos by MJ-foto.dk.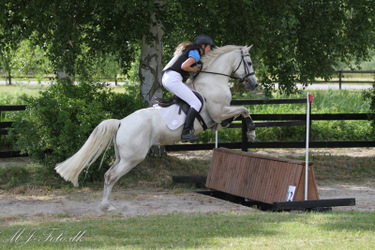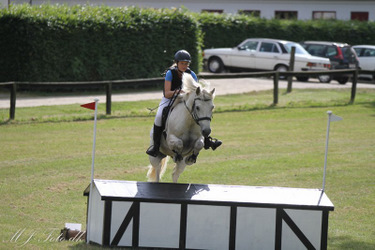 5 June:
The last hunt of the spring season was amazing as always. Just look at this jump! Silver performed super.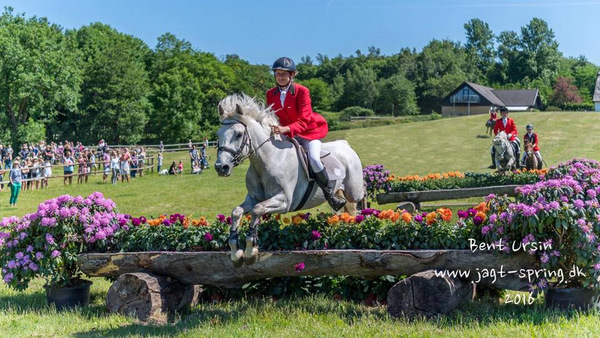 4 June:
Cassini did her first regional level competition in 27 C heat. She jumped nicely. At the same competition 140 cm pony Springers Silas was placed 2nd in a 90 cm class and did his 5th clear round at 85-90 cm level. He is now qualified for 95-100 cm just 2 months after qualifying for 85-90 cm!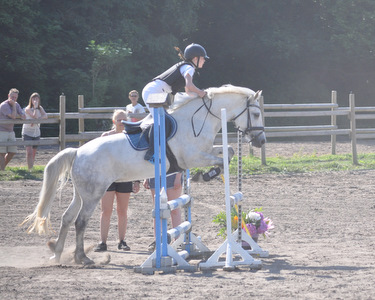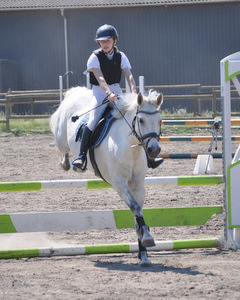 28 May:
The 140 cm mares Cassini and Genie went to their 3rd training show today. Both went really well! Cassini jumped her first 80 cm class. She proved just how cool she is by jumping the optional water like it was nothing in both her rounds! The next step is regional level competitions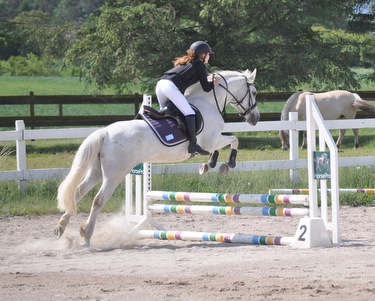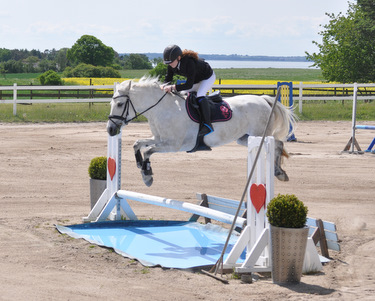 21 May:
Stormy proved once again what a great pony he is! With 3 solid performances we finished 10th out of 28 against the big horses in CNC90. With today's result we are now qualified for CNC100. At just 6 years old Stormy's story is just beginning!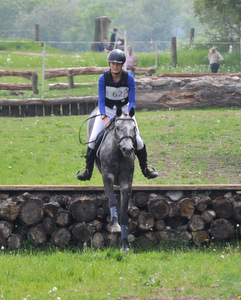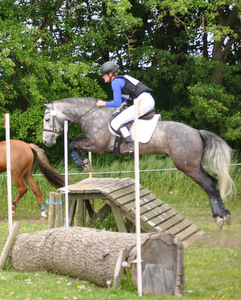 8 May:
The 140 cm mares Genie and Cassini won their first rosettes at a training show! Both are only just beginning to gain experience with events but behaved very well. To ensure a positive experience for the ponies we kept the classes small. Both were expertly ridden by a 12 year old. Genie jumped two clear rounds in 50 and 60 cm and Cassini jumped a clear round in 60 cm with one pole down in 70 cm. They are now ready for a bigger challenge next time.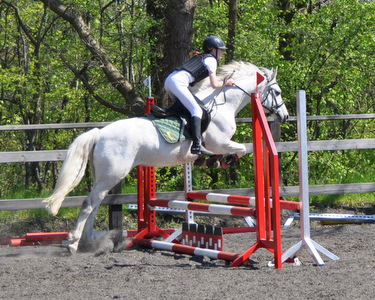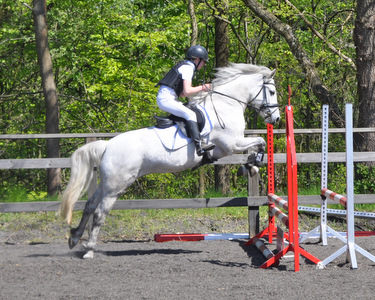 24 April:
Wonderful news from Belgium! 3 year old Springers Poetic Diamond won CHAMPION MARE at the Belgian National Show! She was also inspected in class 1 with the highest score of the day!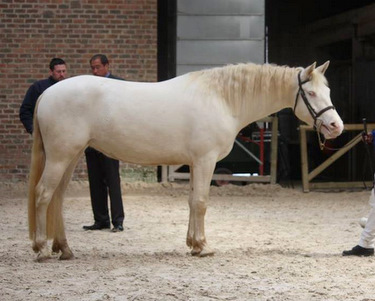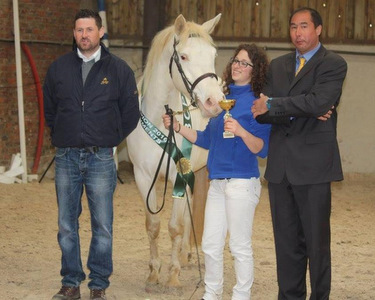 23 April:
Today we went to the annual youngstock show at Dorthealyst with our yearling filly Springers Calypso. Calypso did great and won her class with a 9 for type and all 8s for the rest! She was the highest scoring Connemara! Calypso finished in the middle of the yearling finals. Calypso is the first foal sired by Springers Legolas, who is now in Germany, and out of Springers Calibra who was inspected in the highest class with a 10 for jumping capacity. Calypso is a perfect example of our aim to combine performance and type. We couldn't be prouder! Photos by Ebba Nørgaard.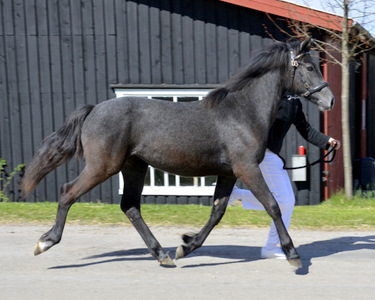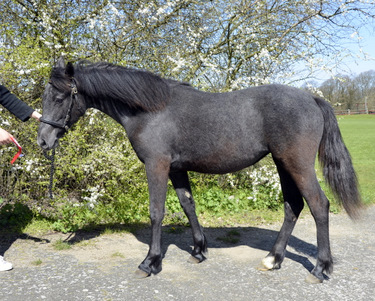 21 April:
Our beautiful dunroan yearling Springers Las Vegas has arrived safely at his new home in Sweden today.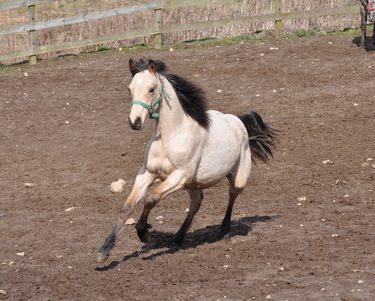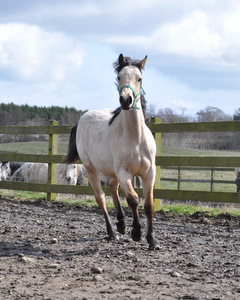 10 April:
Finally! The 7 month wait is over, eventing season is back! And what a beginning... Ears forward, eager to go, ready to fly! Stormy was more than happy to put the winter's training into use to jump a clear XC round in a challenging CNC90 class. We got a few time penalties but so did half the big horses. Most importantly, he was absolutely wonderful to ride! It is such a great feeling knowing he enjoys it as much as I do! A video of our XC round can be seen on
Stormy's site
.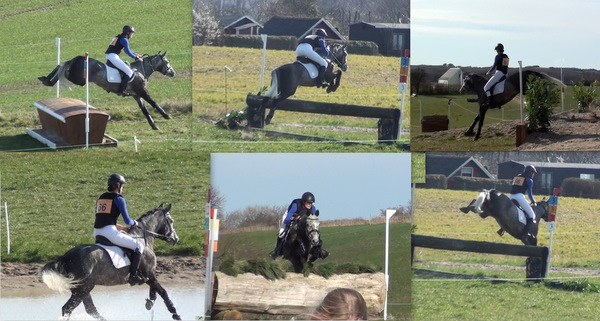 3 April:
It has been 15 years since I rode my first hunt. Today we "celebrated" by riding 'fox' at the annual babyhunt (yes that is the official name! Jump height only 80 cm). Silver performed wonderfully and jumped everything riding in front! As always Danish hunting does not include any actual hunting and we have no hounds. The 'fox' is a rider who rides in front and serves as the Master's helper if anything is needed. Photo by mj-foto.dk.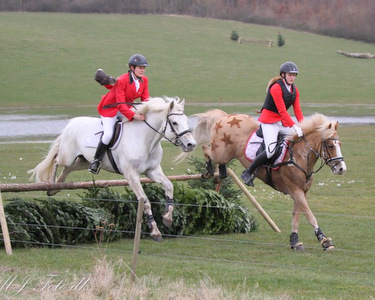 24 March:
Stormy has enjoyed his winter break from competitions and has improved his skills at home instead. We are now back in action in preparation for the upcoming eventing season. Today Stormy jumped a clear round over 90 cm.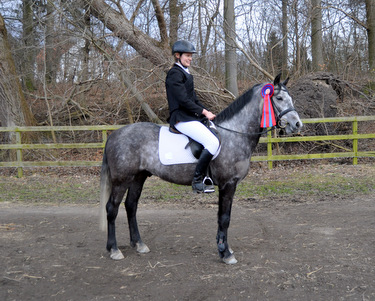 19 March:
Our beautiful Greylight went to her first dressage show today. The judge noted her incredible movement for which she got an 8 (in the company of warmbloods). We scored up to 65,5% in two novice tests. Greylight is well on her way to become a super dressage pony, she just needs a bit more experience with unknown surroundings.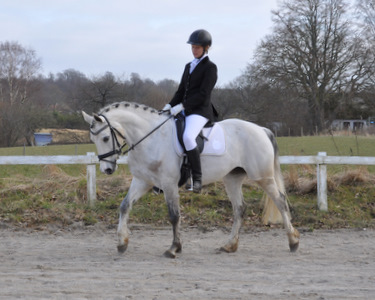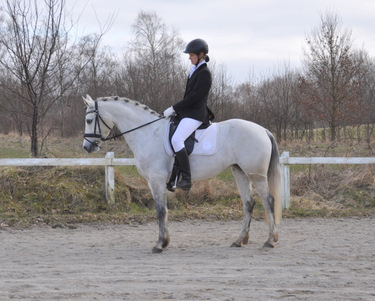 31 January:

Cassiopeia went to her first training show today. She walked straight into the trailer, never spooked at anything and jumped two clear rounds over 60 cm!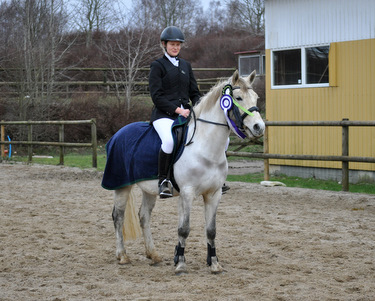 13 December: Springers Legolas is now a class 1 stallion! He impressed the judges with his many qualities and his jumping ability in particular. 3 year old Legolas has always shown incredible promise. He was sold to Germany in February. Legolas has sired two of our 2015 foals and is expecting several foals next year in Germany. Legolas is the first foal sired by our stallion Rohan. This is an incredible result for everyone! Photos by Volker Hagemeister.